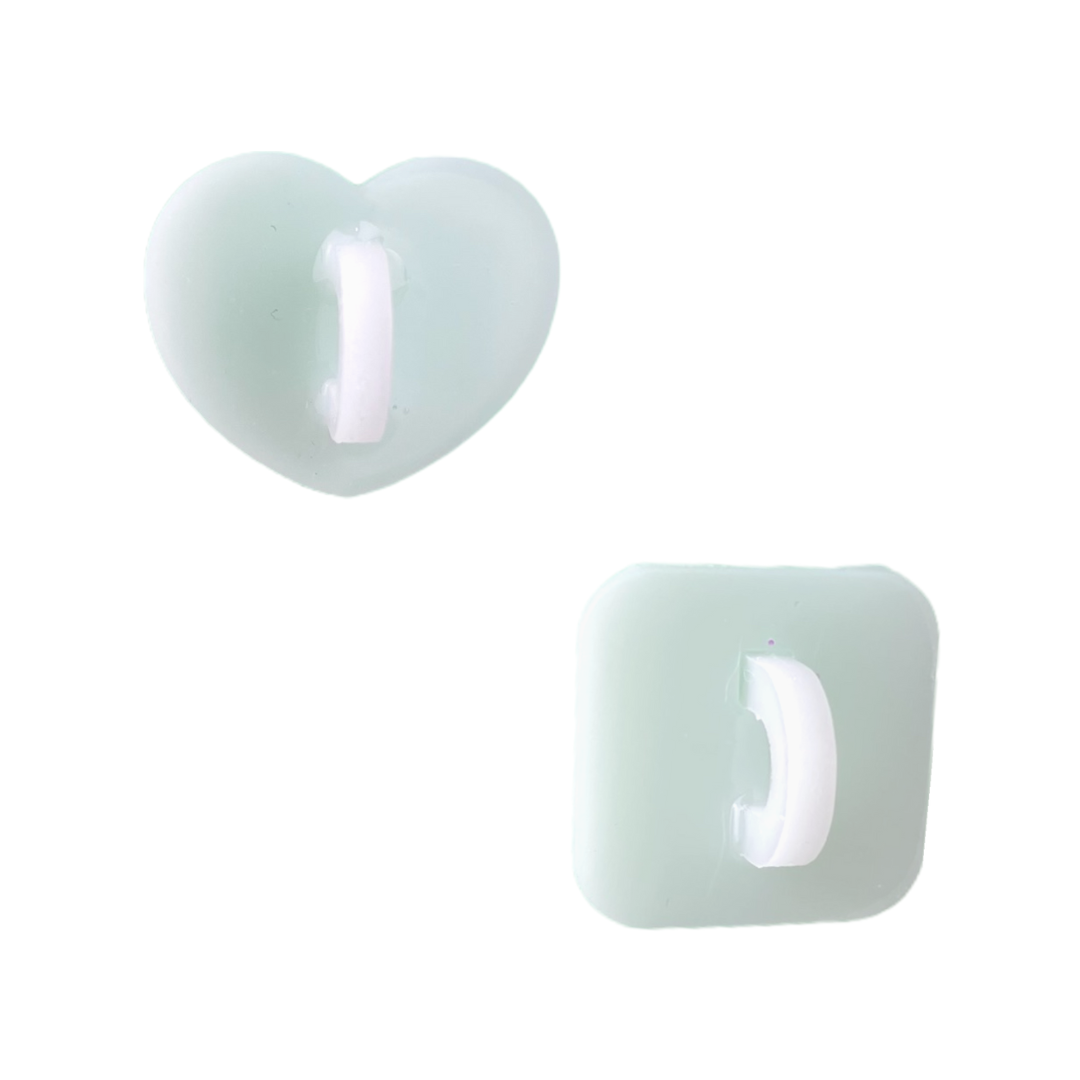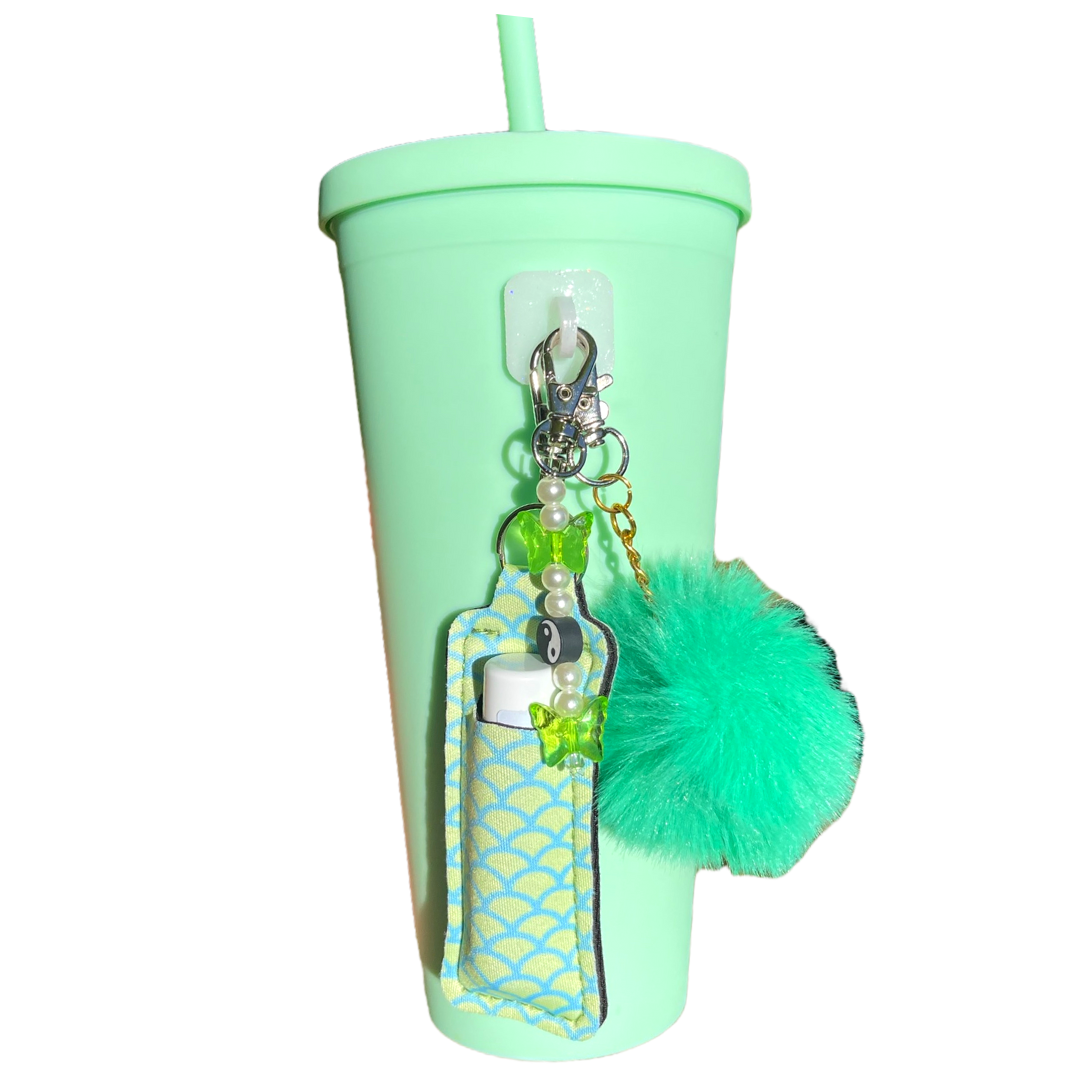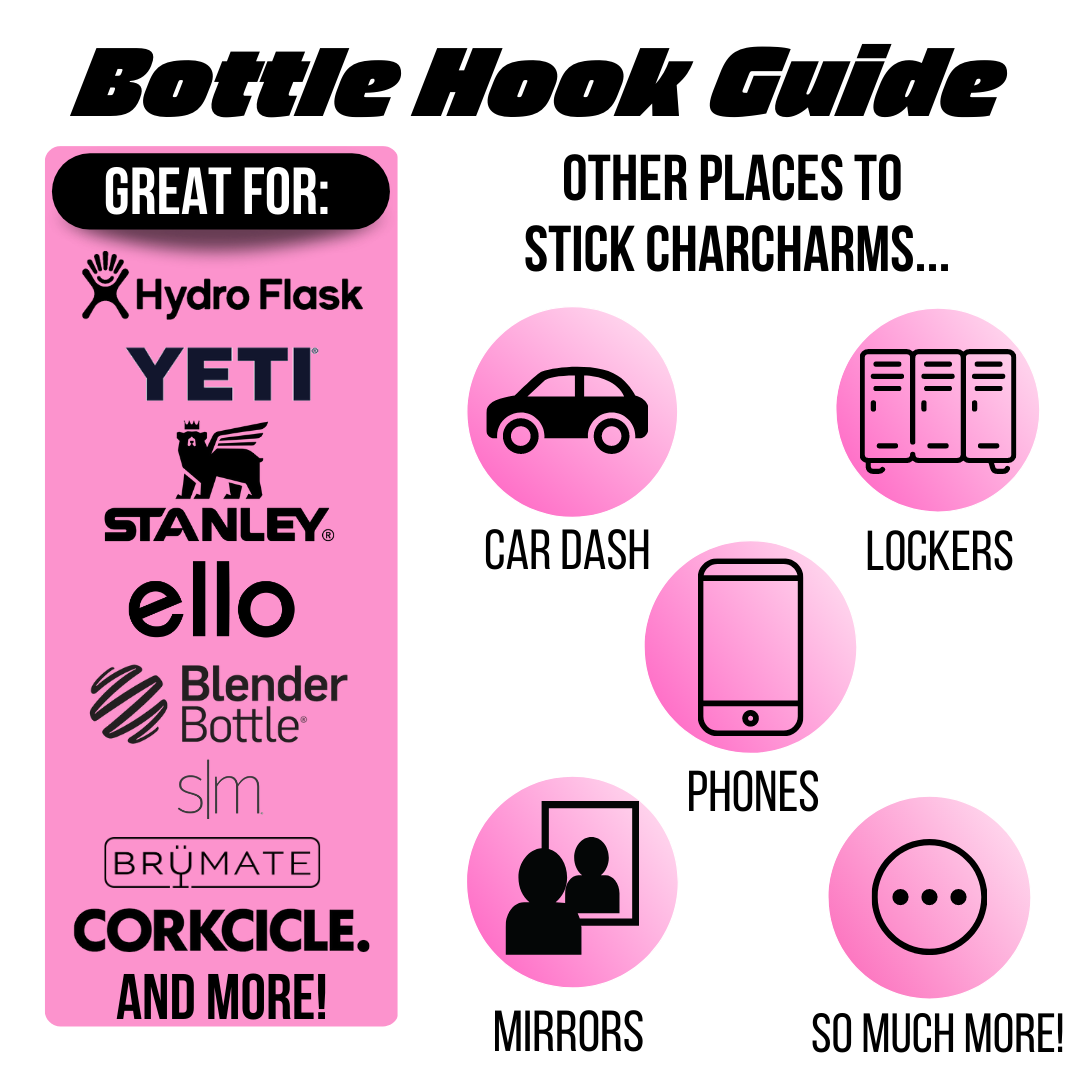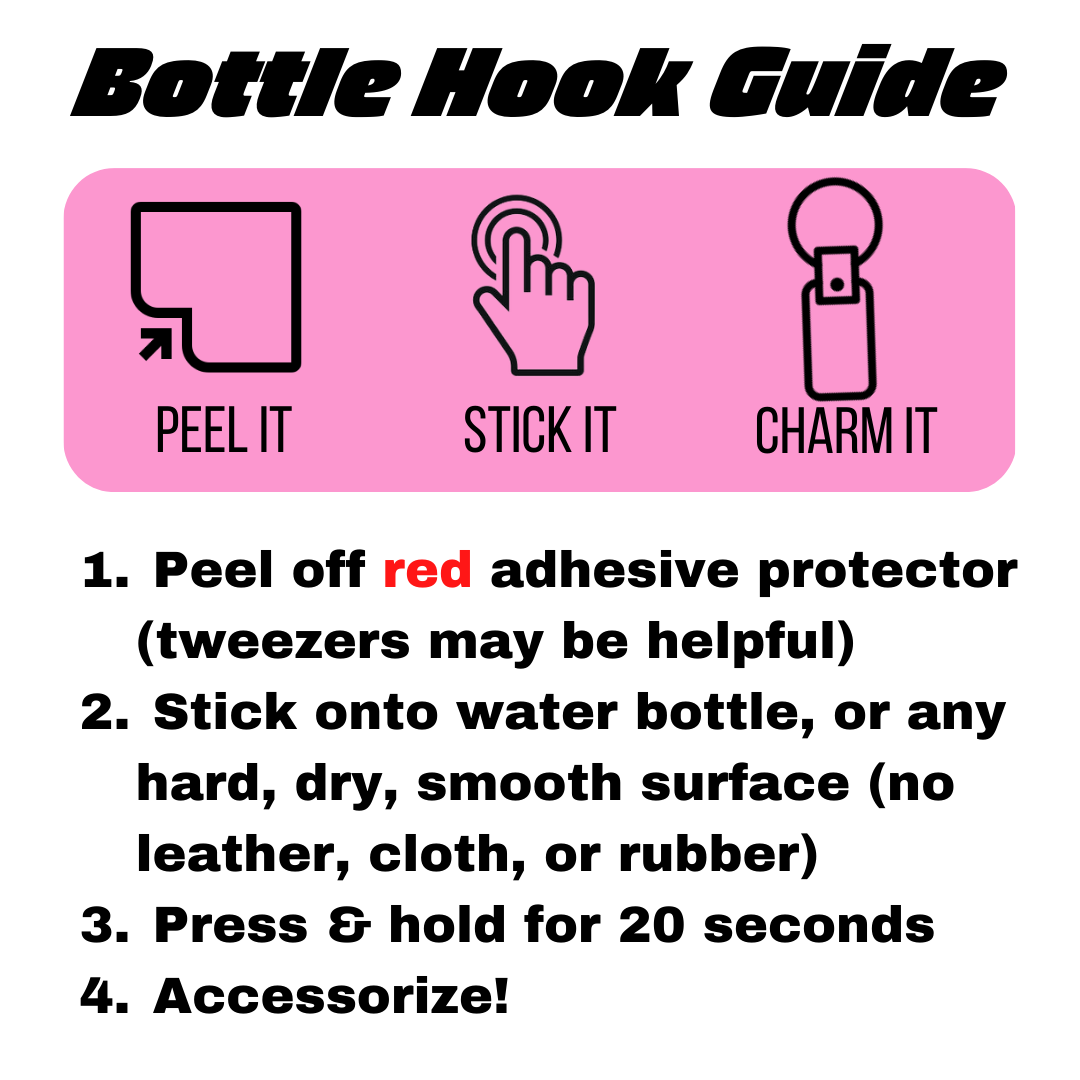 Variety 2 Pack - White Heart & Square Stick-On Hooks
Add some love to your water bottle with these 2-pack of stick-on hooks! With both a white heart and a square design, these hooks will give you a unique way to add your fave accessories- No glue required, just peel and stick!
Peel and Stick-On Hook
Sticks onto most smooth surfaces (do not use on paint)
Does not work on rubber, silicon or soft matte
Hang up to 10 accessories
Single use adhesive
Hand or Machine Wash
Want more details about our Stick-On Accessory Hooks? Read more here.
Apply your Stick-On Hook onto the surface you want to accessorize
Attach your Charm(s) onto the hook (up to 5 at once)
WORKS ON ALL WATER BOTTLES EXCEPT:
Soft Matte Stanley
Studded Tumblers
Rubber, Silicon, Leather, Fabric, Wood textures
Best materials: Plastic, Metal, Acrylic, Glass
We've successfully tested CharCharms on Stanley, Hydroflask, Owala, Yeti, Contigo, Starbucks, Camelbak, Hydrapeak, Fifty/Fifty, Brumate, Swig, Swell, Frank Green, Larq, HyrdroJug Corkickle & more!
If you are not sure if CharCharms will work with your water bottle - email us! Info@CharCharms.com
Processing may take 5-10 days
Shipping time varies from 3-5 day in the US
Returns are available within 30 days of arrival and must be in new/unused condition