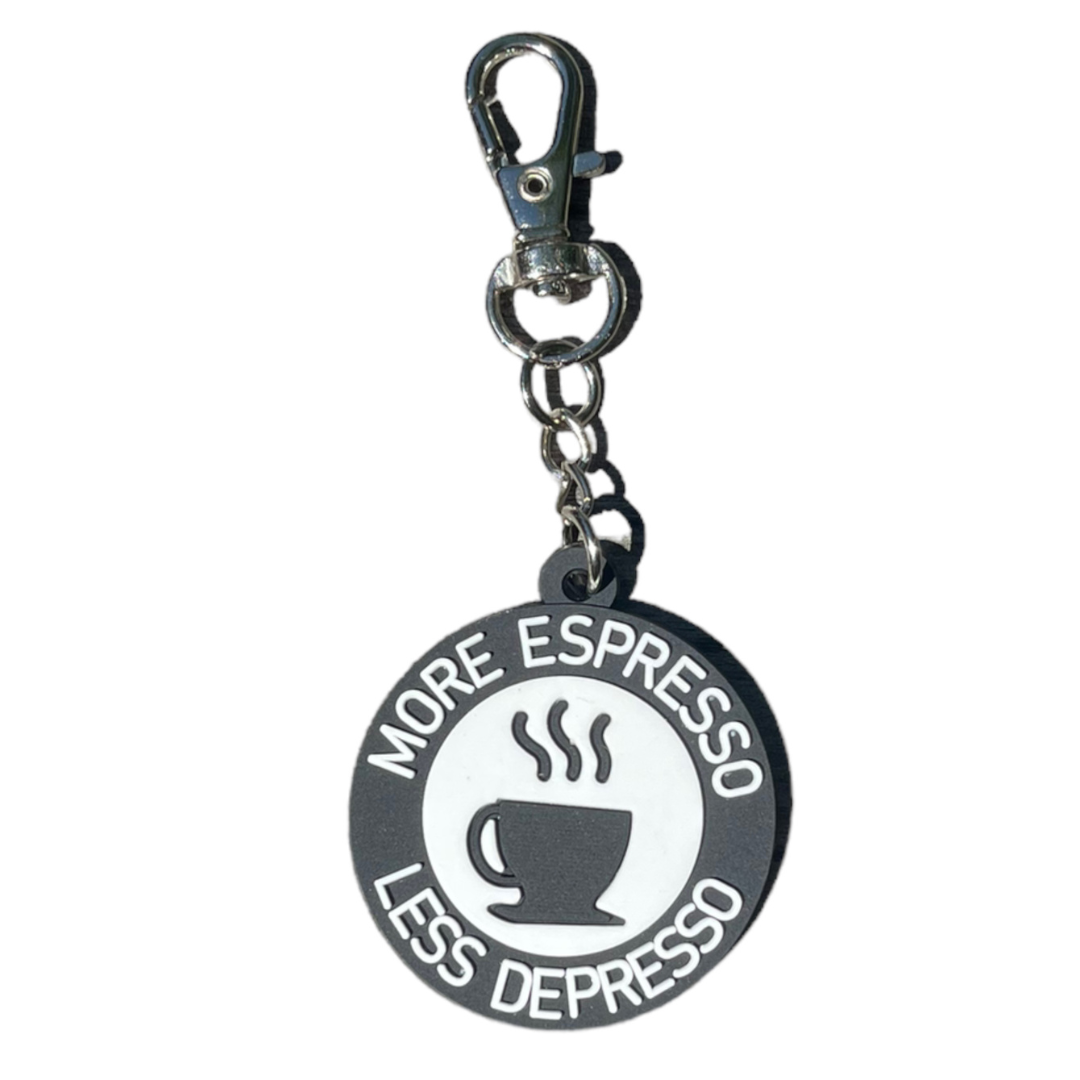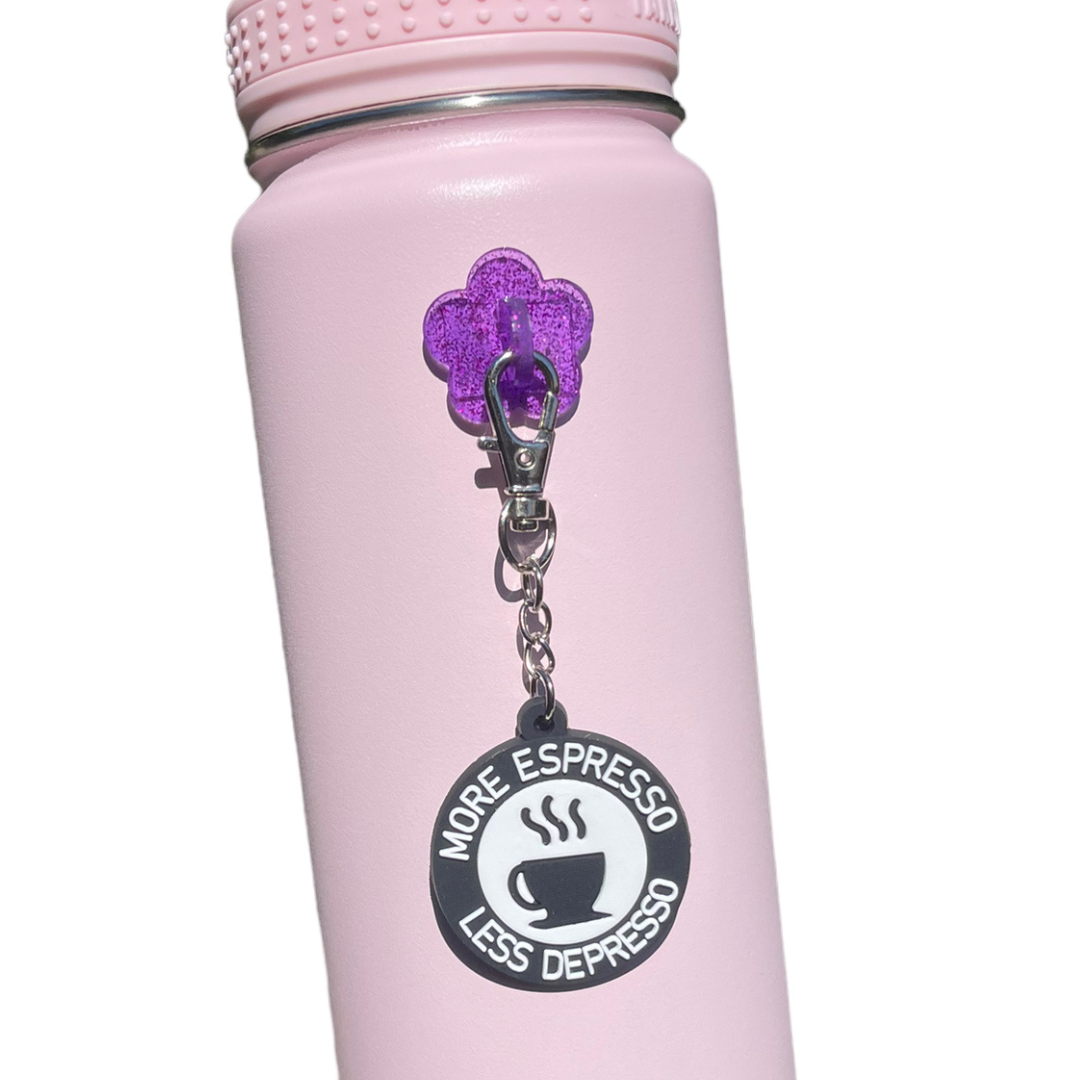 More Espresso Less Depresso Charm
Start your day off right with our More Espresso Less Depresso charm! Attach it to your favorite water bottle and get ready to make life a caffeinated adventure!
Apply your Stick-On Hook onto the surface you want to accessorize
Attach your Charm(s) onto the hook (up to 5 at once)
WORKS ON ALL WATER BOTTLES EXCEPT:
Soft Matte Stanley
Studded Tumblers
Rubber, Silicon, Leather, Fabric, Wood textures
Best materials: Plastic, Metal, Acrylic, Glass
We've successfully tested CharCharms on Stanley, Hydroflask, Owala, Yeti, Contigo, Starbucks, Camelbak, Hydrapeak, Fifty/Fifty, Brumate, Swig, Swell, Frank Green, Larq, HyrdroJug Corkickle & more!
If you are not sure if CharCharms will work with your water bottle - email us! Info@CharCharms.com
Processing may take 5-10 days
Shipping time varies from 3-5 day in the US
Returns are available within 30 days of arrival and must be in new/unused condition