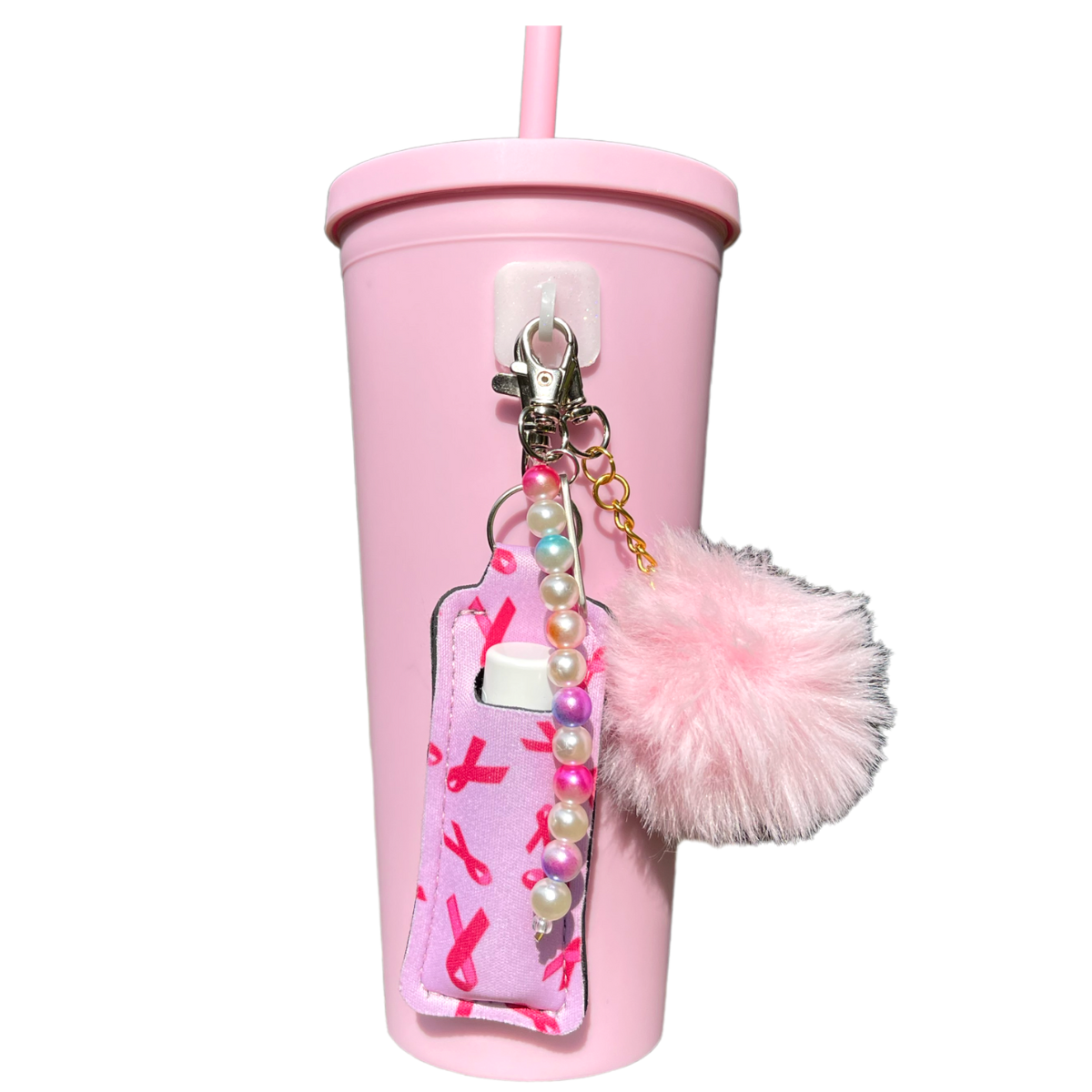 Breast Cancer Awareness Bottle Bundle
Bundle Type:
Tumbler Included
This Breast Cancer Awareness Bottle Bundle is more than just a "pretty in pink" package - it's a way to show your support for those fighting the battle! And with a Pink Matte Tumbler, Cancer Ribbon Chapstick Holder, and more fun goodies, you'll have all the tools to raise awareness and flaunt your support! 
Includes:
Pink Matte Tumbler
Pink Cancer Ribbon Chapstick Holder
Pearl Bead Charm
Light Pink PomPom
White Square Hook

Want to include the tumbler? Awesome! Click the "Tumbler Included" option in the dropdown above. 
Tumbler Features 
22 oz BPA Free
Double wall keeps drinks cold for hours
Hand wash
Splash proof lid
Comes with straw and lid
Cup holder compatible
Matte finish works with all of our stick-on water bottle accessory hooks
Apply your Stick-On Hook onto the surface you want to accessorize
Attach your Charm(s) onto the hook (up to 5 at once)
WORKS ON ALL WATER BOTTLES EXCEPT:
Soft Matte Stanley
Studded Tumblers
Rubber, Silicon, Leather, Fabric, Wood textures
Best materials: Plastic, Metal, Acrylic, Glass
We've successfully tested CharCharms on Stanley, Hydroflask, Owala, Yeti, Contigo, Starbucks, Camelbak, Hydrapeak, Fifty/Fifty, Brumate, Swig, Swell, Frank Green, Larq, HyrdroJug Corkickle & more!
If you are not sure if CharCharms will work with your water bottle - email us! Info@CharCharms.com
Processing may take 5-10 days
Shipping time varies from 3-5 day in the US
Returns are available within 30 days of arrival and must be in new/unused condition