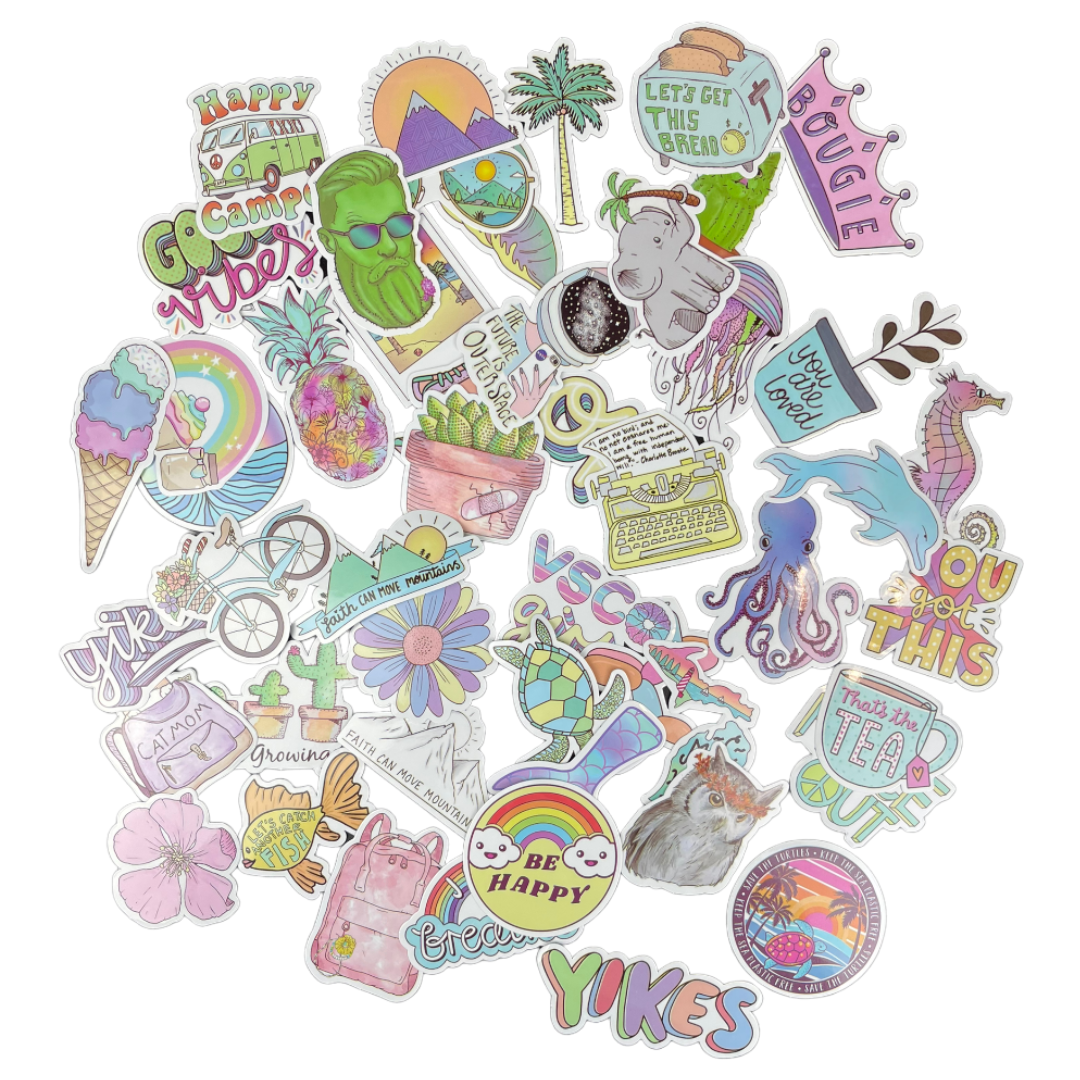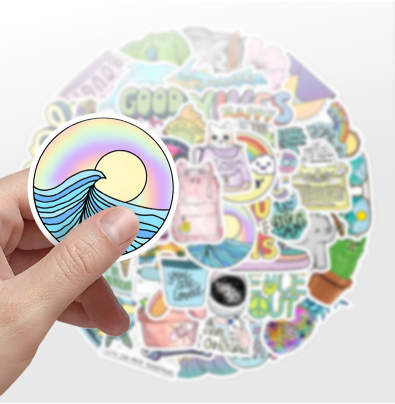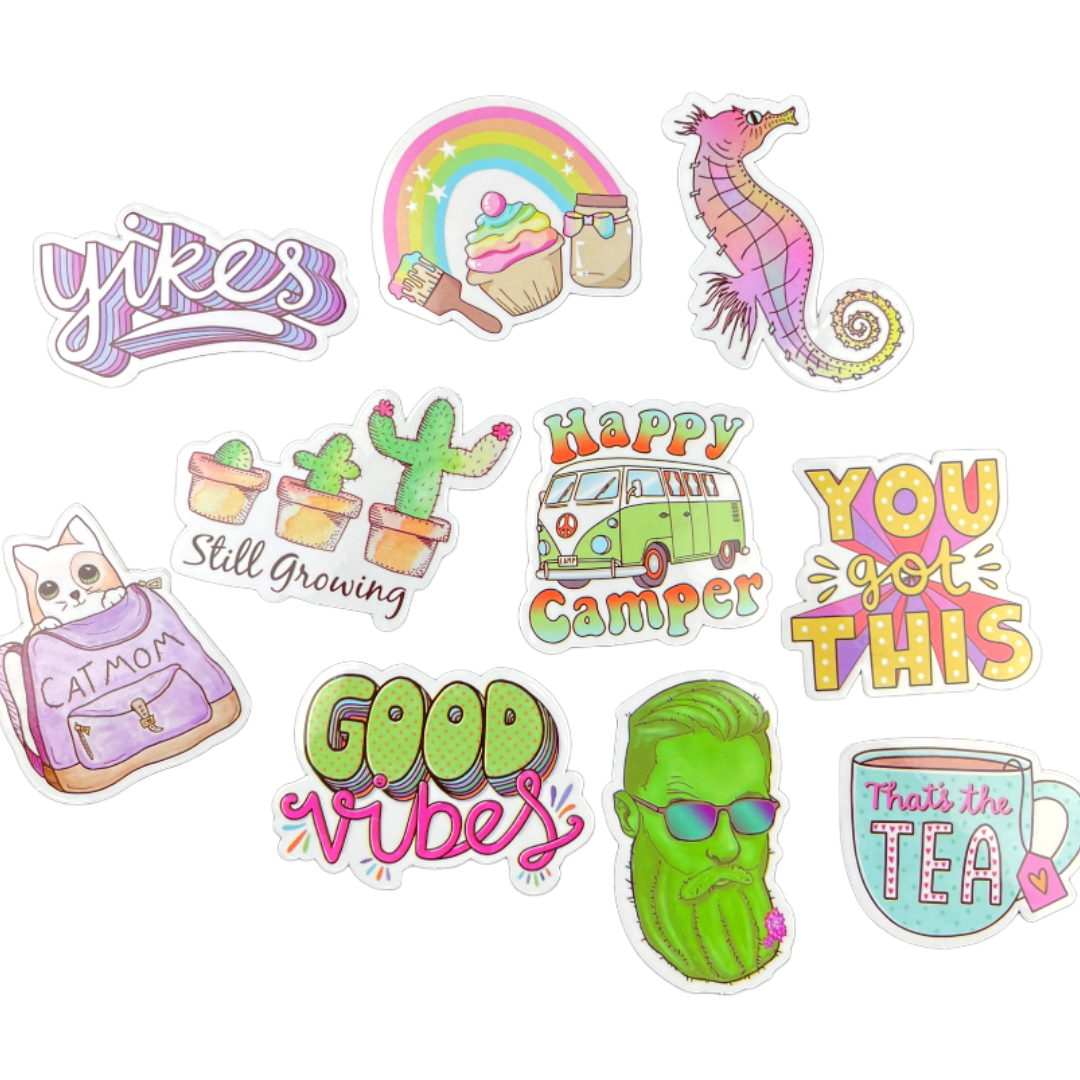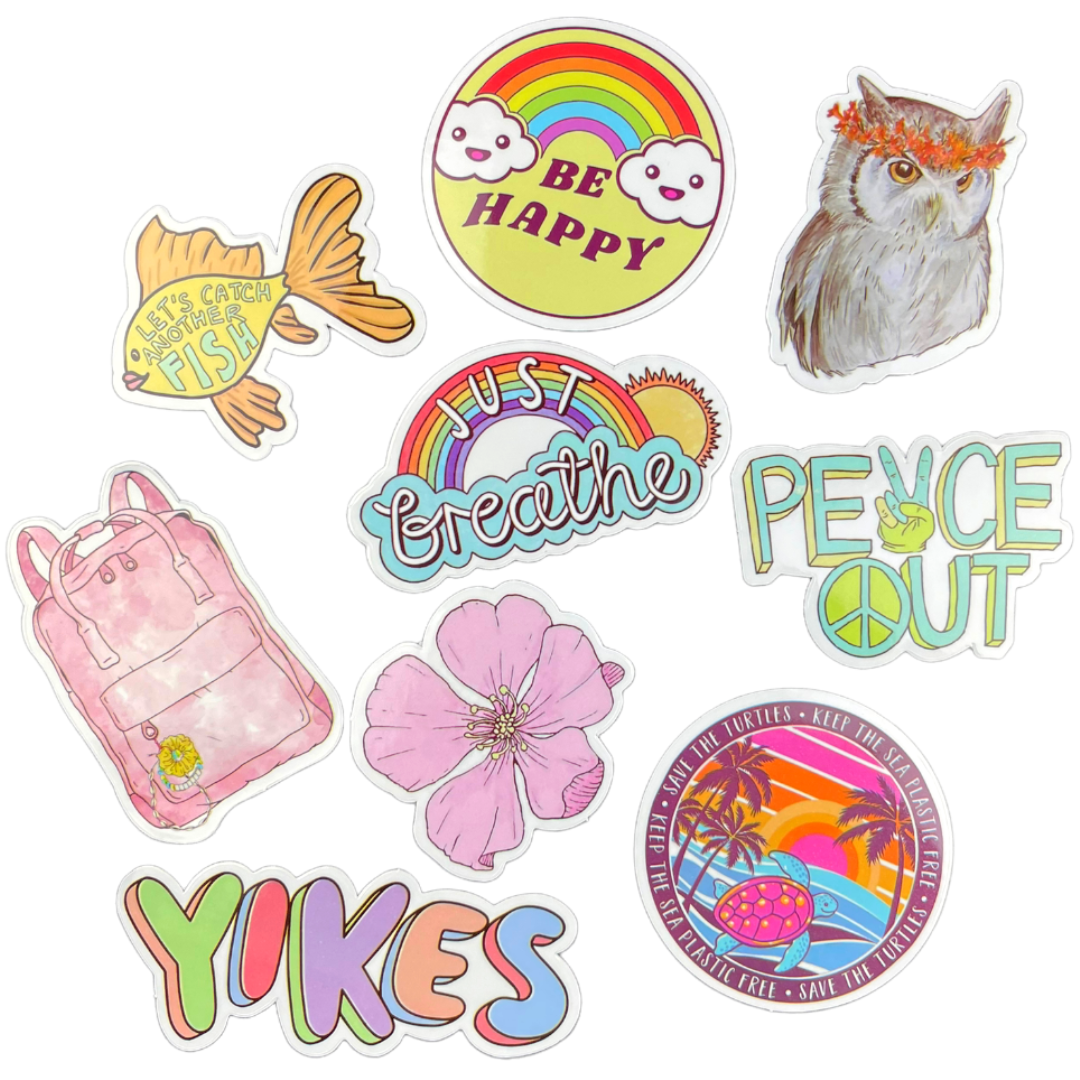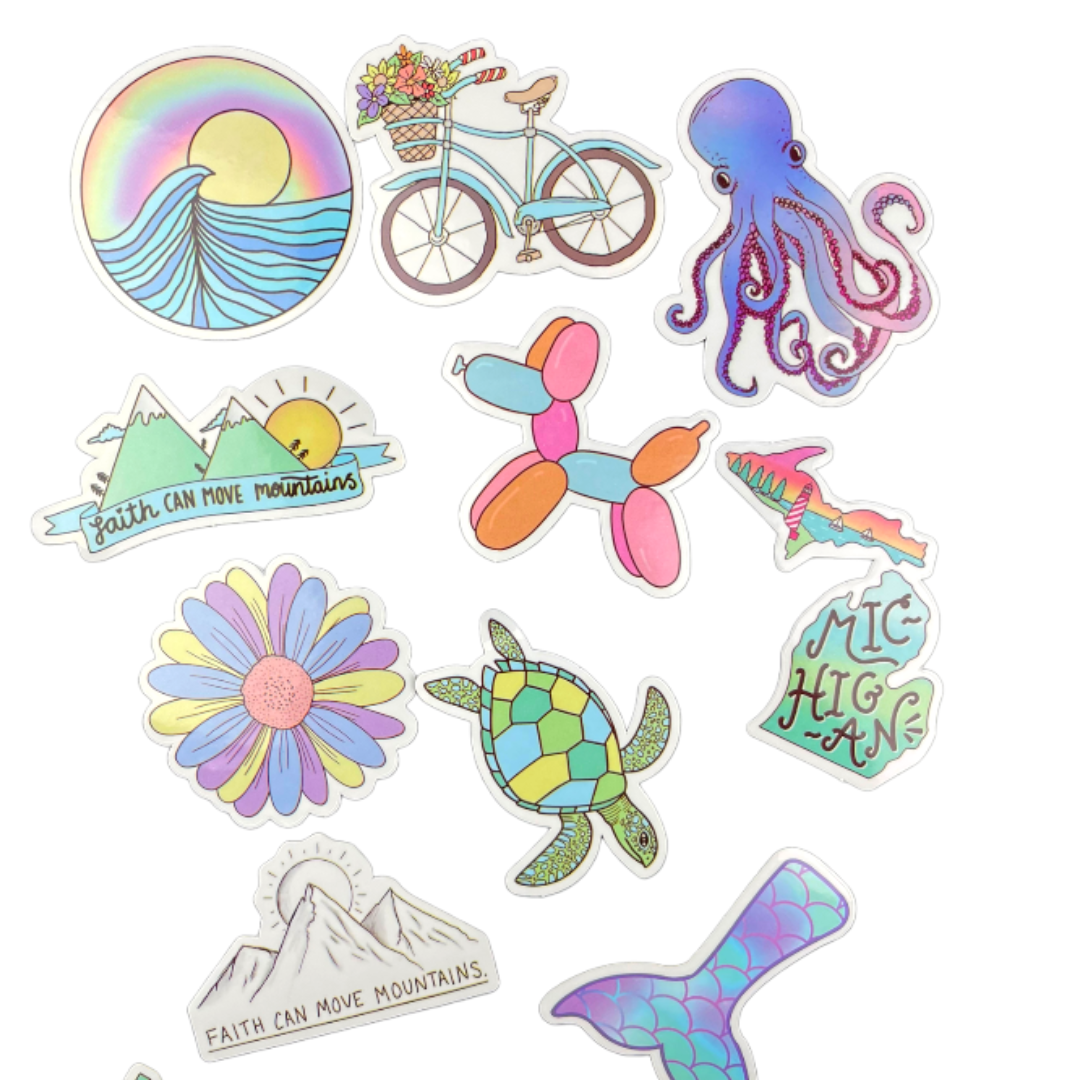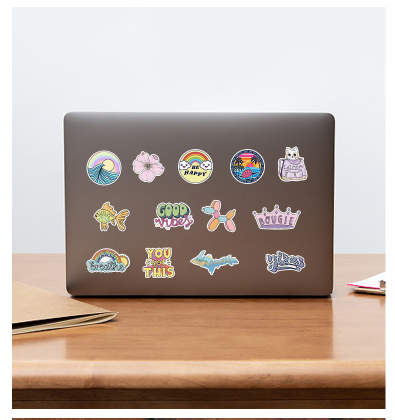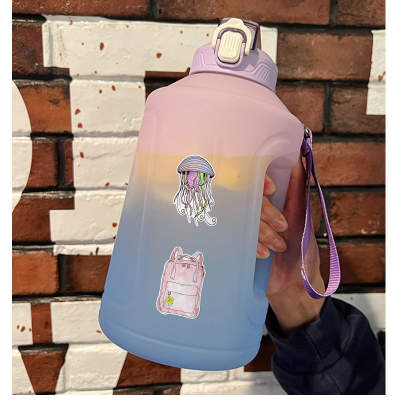 Beachy Vibes Water Bottle Sticker 10-Pack
Introducing our new line of Beach Water Bottle Stickers!

These water bottle stickers are the perfect accessory for your water bottle and will transport you to the beach with their tropical, fun designs. Each pack includes a random variety of 10 beach-themed water bottle stickers, featuring palm trees, pineapples, hibiscus flowers, and more.
The water bottle stickers are made with high-quality vinyl, ensuring they are durable and long-lasting, so you can enjoy your beach vibes all year round.
Whether you're at the beach or just dreaming of it, these water bottle stickers will add a touch of paradise to your everyday life.
Order yours today and take the beach with you wherever you go!
Pairs perfectly with our water bottle accessories!
Note: All water bottle sticker 10-packs are randomly chosen from the assortment shown. 
Apply your Stick-On Hook onto the surface you want to accessorize
Attach your Charm(s) onto the hook (up to 5 at once)
WORKS ON ALL WATER BOTTLES EXCEPT:
Soft Matte Stanley
Studded Tumblers
Rubber, Silicon, Leather, Fabric, Wood textures
Best materials: Plastic, Metal, Acrylic, Glass
We've successfully tested CharCharms on Stanley, Hydroflask, Owala, Yeti, Contigo, Starbucks, Camelbak, Hydrapeak, Fifty/Fifty, Brumate, Swig, Swell, Frank Green, Larq, HyrdroJug Corkickle & more!
If you are not sure if CharCharms will work with your water bottle - email us! Info@CharCharms.com
Processing may take 5-10 days
Shipping time varies from 3-5 day in the US
Returns are available within 30 days of arrival and must be in new/unused condition